This midi-skirt was designed for a homecoming dance, so it has an extra little flip at the hem for superior dancing :). --it's a clearly unstated fact that if your skirt has more twirl you're clearly a great dancer, right?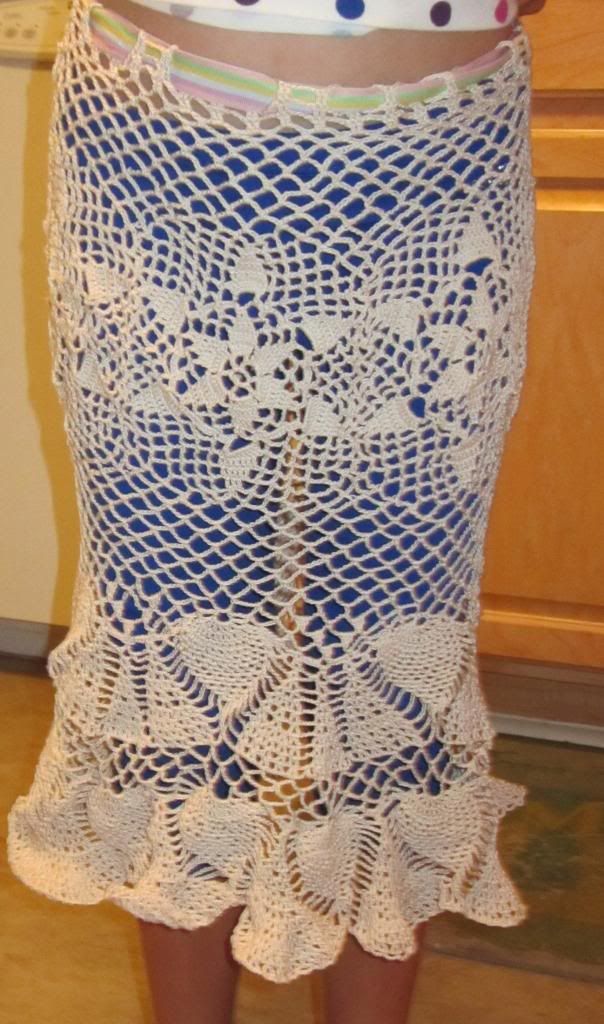 forgive my model, she didn't know I was requiring this pic, and she didn't have an underskirt prepared
see the spin?!
all skirts are made to order, styles and patterns vary depending on size and requests. It is made essentially as a tube, so the measurements are just hip circumference and length. the waist is open so you can thread a ribbon or elastic band through, and it's meant to be worn with a belt and an underskirt, I recommend finding something in thin stretchy cotton-knit because of the way the crocheted thread hangs.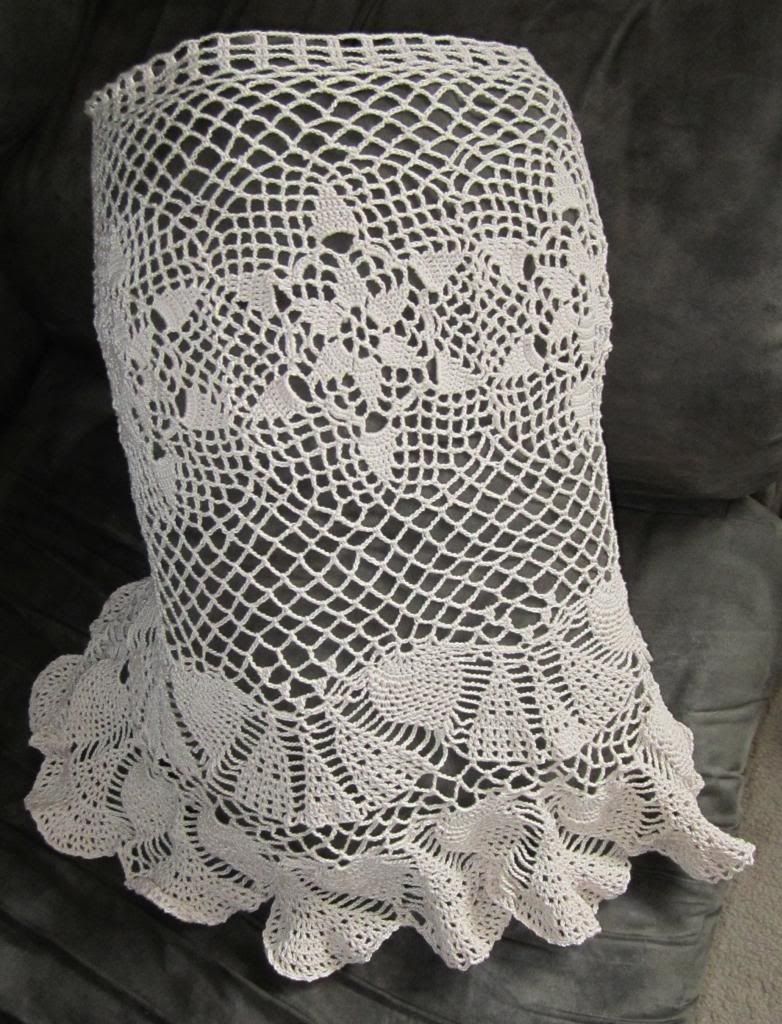 all skirts are made to order, and take 6-8 weeks to complete. please email with requests. patterns and styles vary depending on size and preference.